Artificial Intelligence
"Is this AI?" - YES. 
"Would it be the same without my human selection and artistic direction?" - NO.
Don't be scared of Artificial Intelligences, ask them to assist you in your creative process instead. 
If Caravaggio painted the Concept Art for "The Thing". 
AI + Andrea Chiampo + Caravaggio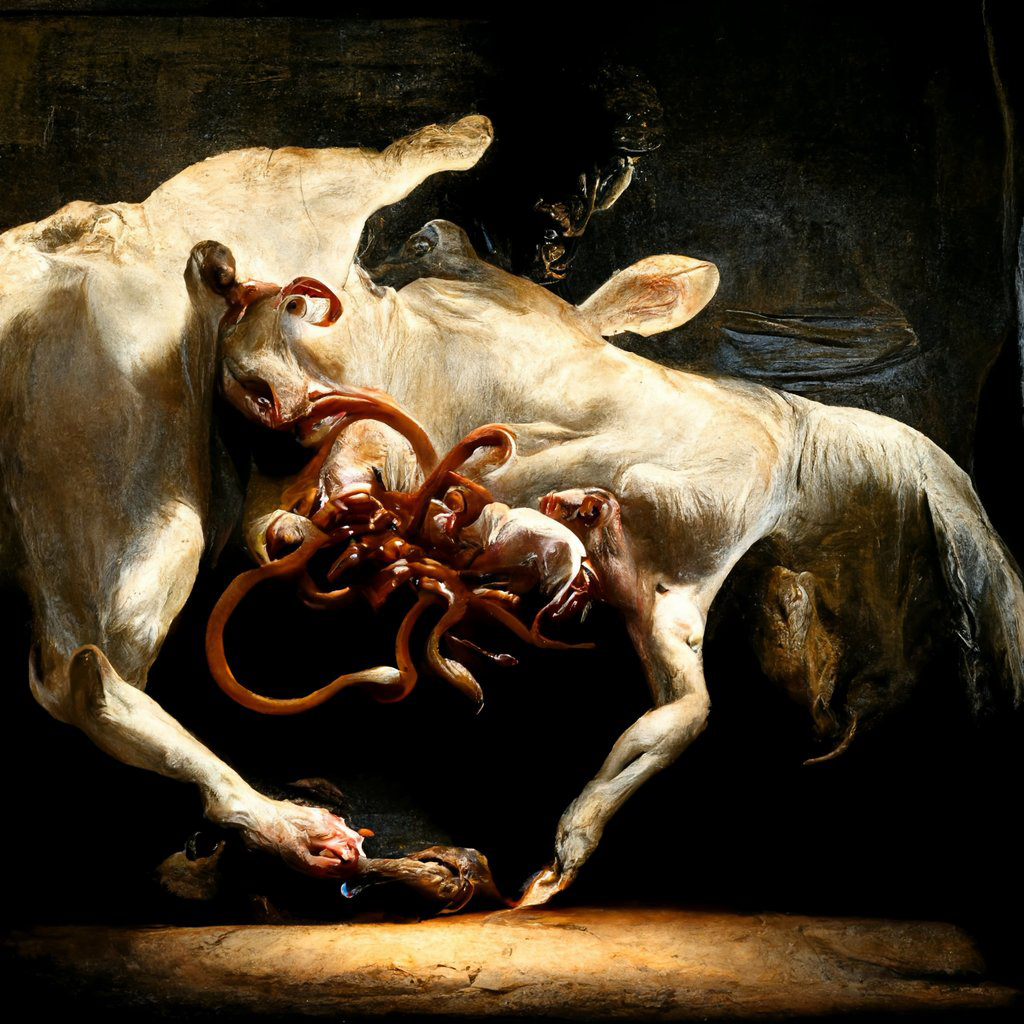 Alien anatomy book: 
species: A001-I-0012 // planet: unknown. *from a far away journey in the middle.